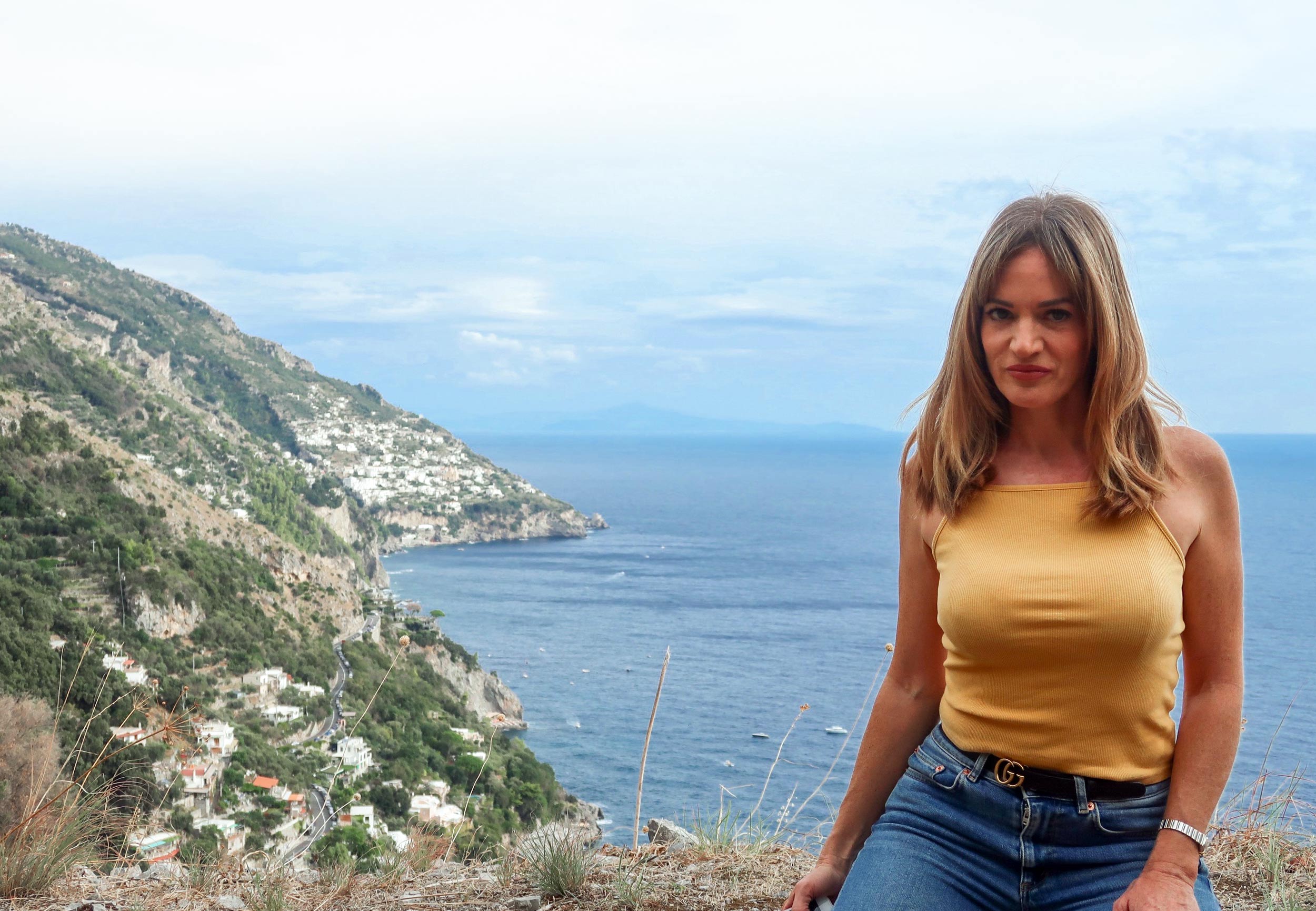 I am an English Makeup Artist and have been living in Positano on the Amalfi Coast for over 15 years. I trained at the Glauca Rossi School of Makeup in London and completed an internship with a TV and film makeup supervisor before working freelance in London until I eventually moved to Italy. Positano and the Amalfi Coast have become such popular wedding destinations that for me bridal makeup was the way to go once I moved here.

The first bride I worked with had had an accident 3 days before her wedding. I arrived to find her with two black eyes, stitches in her forehead and glass cuts all down her throat. She had cancelled the photographer.

I took a deep breath and set to work, neutralising the bruises before covering them and transforming her into a beautiful bride with no signs of bruising or trauma. I am pleased to say she re-hired the photographer!

From that day on all my brides have been bruise free and they have all been beautiful!
Some of the productions I have worked on include:
Gino's Italian Escape Series 1 &2

Giada in Italy (guests)

Fiat 500x Advertisment

Andrea Bocelli Sacred Arias

Oklahoma, Trevor Nunn production with Hugh Jackman

MTV European Music Awards

Saturday Live TV series

Brass Eye Series

The Jack Docherty Show

Penthouse Magazine Relaunch Party

Alessandro Safina in Concert

Arab News Network, Fox Kids, CNN presenters

RAI "La Vita in Diretta' fashion show

Positano Myth Festival

Ciao Manhattan Fashion show